About US
Welcome to Our Education...
The Lords School is an English Medium Co-educational Day Boarding School run by the Swami Vivekananda Educational & Welfare Society. We offer Play way to VIII Standard education with progressive updating of grade till XII, over the following years. Our curriculum is designed in conformity with the syllabus prescribed by CBSE Board. The school follows the system of Continuous Comprehensive Evaluation for assessment, thus promoting a stress free and encouraging learning environment in its true sense.
At The Lords School we believe that 'Learning' must begin as a joyous activity and persist throughout a child's learning stage. The Lords School is committed to provide quality education with a unique approach and value based learning. A comprehensive system of education with best practices of both traditional and contemporary schools of education will inspire the students to acquire excellence in academics, co-scholastic activities and develop interest and skills in sports. It will help them to develop well rounded personalities and grow into responsible Citizens of the country.
The Lords School trains the students to assimilate their learning experiences and utilize their multiple faculties, promotes lateral and critical thinking along with experiential learning acknowledging the challenges of a competitive international environment for our children to excel and achieve success in it.
The Lords School aims to serve as a benchmark for laying out the parameters of academic excellence, has competent and committed staff and above all facilities par excellence.

"Equal opportunities to all so that they rise to their fullest potential"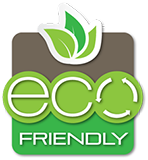 © 2023, All Rights Reserved | Design by